Let's hear the stories of some of the successful women who have carved their niche in different areas through sheer will, determination and dedication. These women prove that you can do anything if you put your mind to it, the only thing that can stop you is yourself.

Featured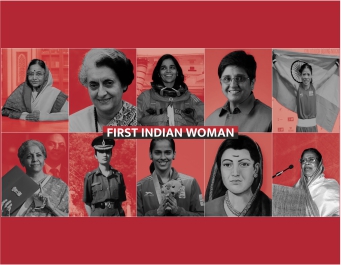 List of 'First' Indian Women who made history
Indian Women's history is full of inspiring stories who have worked hard for the rights of all Indian Women. We can learn a lot from them and their stories. Here's a list of women who achieved something for the first time in their respective fields. "The world needs strong women. Women who will lift and build others, who will love and be loved, women who live bravely, both tender and fierce, women of indomitable will." – Amy Tenney Savitribai Phule: First female Teacher of India. Savitribai Phule was an ..
Read More
SheRose to become a SHero
Are you one of them? Write to us and your story can be featured on our page. #SheRose