Let's hear the stories of some of the successful women who have carved their niche in different areas through sheer will, determination and dedication. These women prove that you can do anything if you put your mind to it, the only thing that can stop you is yourself.

Featured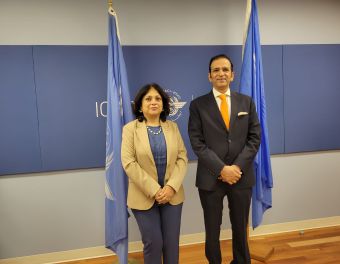 The First woman chairperson of the International Civil Organization Aviation Security Committee
Another woman smashes the glass ceiling. Meet Shefali Juneja who has been elected as the Chairperson of the International Civil Aviation Organization (ICAO) Aviation Security Committee. She is also the first woman to lead this strategic committee. Women need to be celebrated every single day for playing different roles at various stages of her life. As Hillary Clinton rightly said Women are largest untapped reservoir of talent in the world Shefali Juneja, a 1992 batch officer of Indian Revenue Service (Income Tax cadre), is at present t..
Read More
SheRose to become a SHero
Are you one of them? Write to us and your story can be featured on our page. #SheRose