Let's hear the stories of some of the successful women who have carved their niche in different areas through sheer will, determination and dedication. These women prove that you can do anything if you put your mind to it, the only thing that can stop you is yourself.

Featured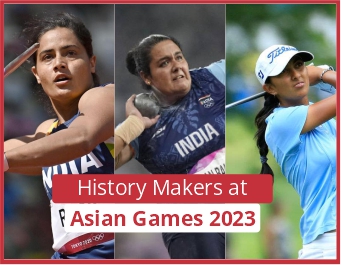 Breaking Records, Breaking Barriers: Indian Women at Asian Games 2023
"She believed she could, so she did." - R.S. Grey The 19th Asian Games were held in Hangzhou, China from September 23 to October 8, 2023. Over 11,000 athletes from 45 countries competed in 40 sports and 61 disciplines. India had its best performance at the Asian Games since 2014 at the 19th Asian Games, winning a total of 107 medals - 28 gold, 38 silver and 41 bronze. India's medals came in a variety of sports, including archery, athletics, badminton, boxing, kabaddi, shooting, and wrestling. Some of India&..
Read More
SheRose to become a SHero
Are you one of them? Write to us and your story can be featured on our page. #SheRose